Since 2010, The Dan Company has provided Nashville, Tennessee with high-quality home remodeling and general contracting services. We specialize in additions, full gut and remodels, historic renovations, kitchen and bathroom remodeling, master suites, screened-in porches, decks, handyman projects, custom carpentry, and more!
Building with integrity is our top priority. As a seasoned team of professional carpenters, builders, and home remodelers, we approach each project with the utmost care and attention to detail. We partner with interior designers and architects to bring your home to the next level, ensuring you are informed at every stage with a streamlined process from start to finish. From single room remodels to expansive additions and beyond, we are here to help you craft a space that is uniquely you.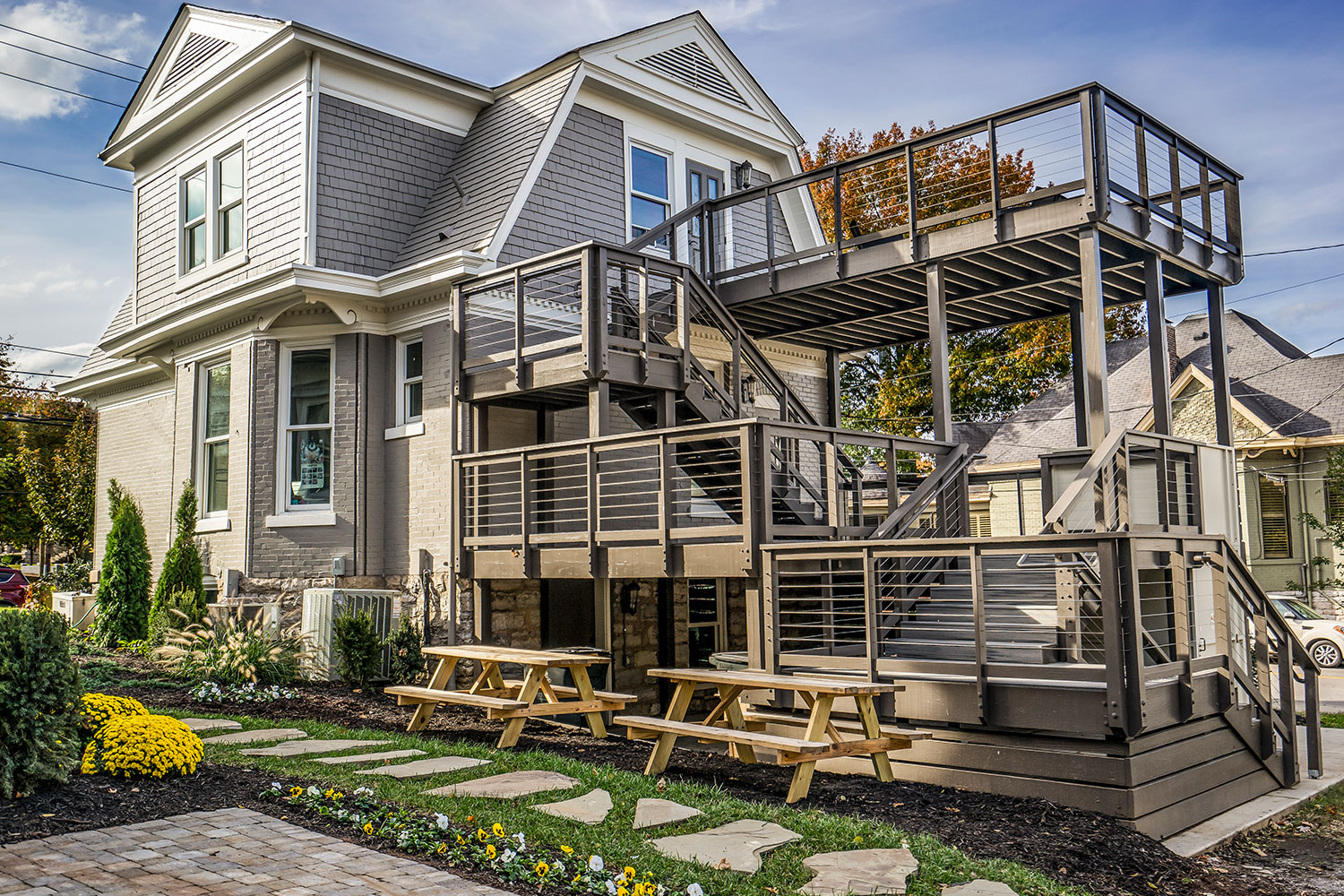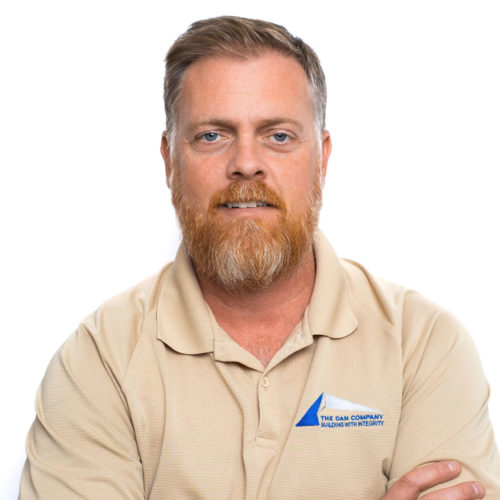 Daniel Bird
Dan has been in the construction industry for over 25 years, cutting his teeth in the trades as a carpenter, painter, plumber, and all-around handyman. After years of traveling and fixing homes across the US from Alaska to Maine, Dan settled in Nashville in 2004. He saw the need for honest construction practices and wanted to build a haven for a talented workforce. With these goals in mind, Dan has created a better business model for his employees to have a career, not just a job, and he believes his customers' needs and homes are sacred. Since founding The Dan Company LLC and receiving his General Contracting license, Dan has helped many clients achieve their home renovation dreams. When he's not out in the field, Dan enjoys riding motorcycles, playing guitar, and spending time with his wife, Karen, their two sons, and their dogs, Stogie, and Auster.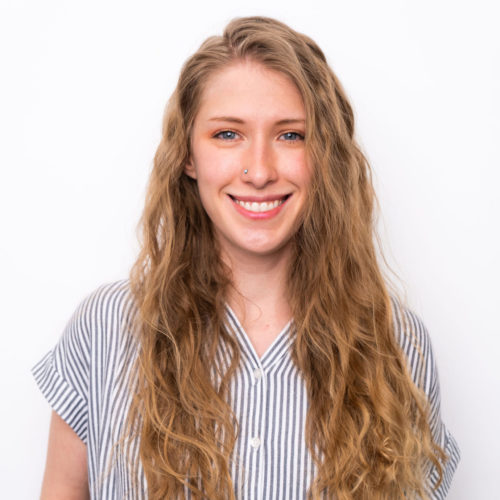 Valerie Adams
Valerie brings a variety of experience to The Dan Company, from working in the service industry at high-end celebrity restaurants to teaching music on flute and piano. She got her start in the world of administration after starting her own business as a virtual assistant from the ground up. She is solution-oriented with a knack for organization and order, and loves to plug in wherever she can to help a business function as a well-oiled machine. She has an eye for design and is experienced in social media branding and content creation. Her best memory is marrying her husband, Brandon. Off the clock, you can find her hiking, cooking, or singing in their prog rock band, Proteus.

Bobbi Jo Sauls
Bobbi Jo joined the Dan Company team in 2022
with an education in management
from Vanderbilt. She comes from 15 years of experience in administration, operations, management and HR, and thrives in fast-paced environments. She loves helping employees in their professional development and problem-solving means of streamlining processes and procedures. She is empathetic and compassionate with a strong drive and sense of organization, and is always looking for opportunities to improve company efficiency. She adores her two children, Bailey and Banks, and her dog, Zoey. Her favorite color is green, and when she's not working, she spends as much time as she can
out on the lake and enjoying live music.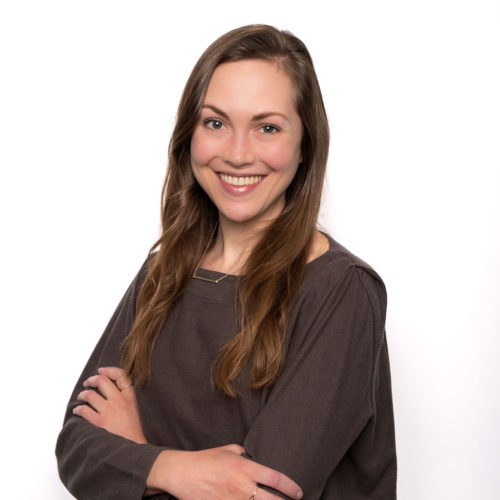 Perry Lines
Born and raised in Austin, TX, Perry moved to Nashville in 2011 to pursue a music degree. In the process, she discovered her true passion for psychotherapy. Now, as a board-certified music therapist and pre-licensed marriage and family therapist, she feels right at home working with our clients to ensure their experience is as smooth and stress-free as possible. Perry enjoys interacting with our clients, whether it's scheduling an initial estimate appointment, helping to coordinate meetings, handling contracts, or general troubleshooting. She loves seeing clients happy and ensuring they have the best experience possible with The Dan Company. She loves weightlifting, writing, spending time in nature, and eating plenty of ice cream. Perry is proud to be part of a team of hardworking, dedicated, and genuine individuals.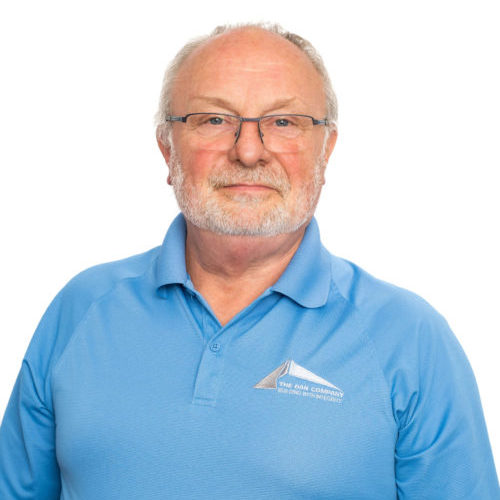 Kevin Kennedy
Kevin joined The Dan Company in spring of 2022 with extensive experience in both the construction field and training in construction safety. He comes from a background working with a construction corporation offering a broad spectrum of services from renovations to full design-build projects. He places a strong emphasis on relationships when it comes to his work, whether it is interacting with clients, coworkers, designers, or building officials. He is gifted in teambuilding and loves helping others maximize their potential, in or out of the field. In his free time, you can find him riding his motorcycle, catching a live music show, or cheering on his favorite football and baseball teams.
Jake Varilek
Jake brings experience both inside and outside of the office to the team, having come from a background in business administration, marketing, and accounting, giving him an understanding of the importance of organization and communication. He also has experience in specialized construction and has an eye for detail. For him, the most fulfilling aspect of project management is watching a project develop over time from demo to final punch-out. He is a strong leader and prioritizes keeping a positive attitude no matter the circumstance. He loves to go hunting and fishing, and keeps his carpentry skills sharp by building furniture in his spare time.
Robbie Shock
Robbie comes from a diverse background, joining the company with over 15 years in the construction industry as well as 8 years in law enforcement. Having been met with plenty of challenges in both fields, he enjoys taking on the unique opportunities that each project presents and is well-equipped to meet them. He loves working with a team of talented individuals and collaborating as a cohesive group toward his clients' goals. He especially finds fulfillment in returning a home to its former glory and breathing new life into a project. He is a strong communicator and values teaching, asking questions, and listening to all involved in each project. His happy place is out on the lake, and he is a lover of animals and all things outdoors.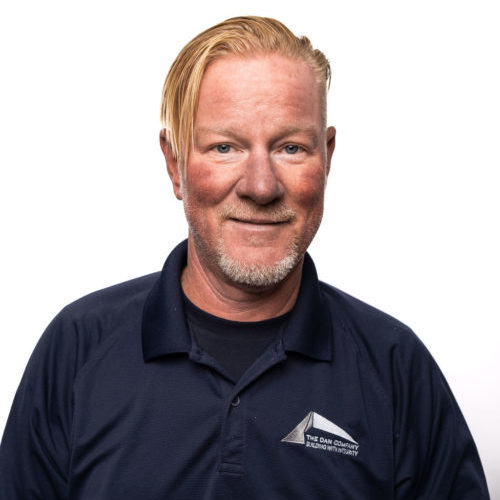 Adam Record
Adam was born and raised in construction in a family whose business was building commercial and residential swimming pools. He spent four years in Maui and five in Mexico, where he followed in his family's footsteps building custom pools. While there, he worked as a supervisor for a company specializing in re-plastering, painting, and refinishing doors and windows. With 20 years of construction experience under his belt, Adam now stays on his toes with The Dan Company, weaving together the complex schedules of our field team. He is passionate about water sports and in his downtime, you can find him out on the lake.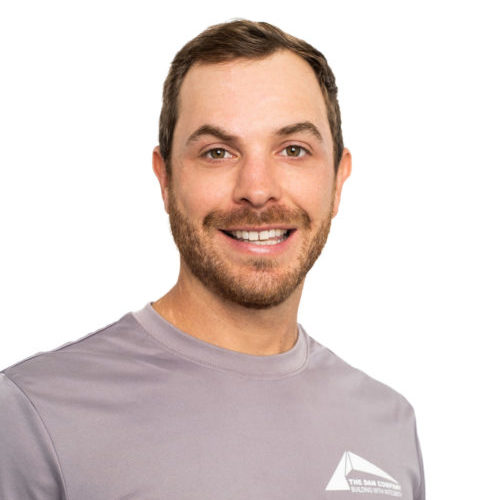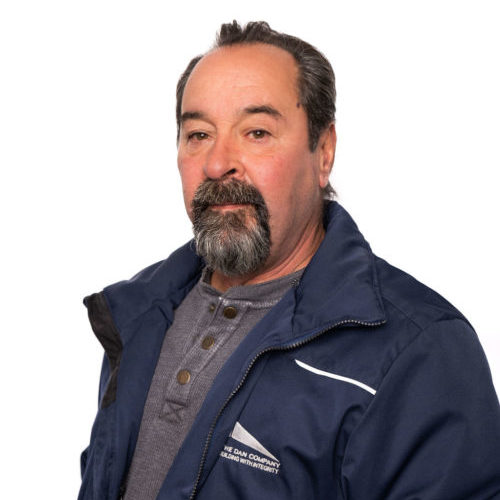 Highest Rating In The Community
We have been professionally rated at the highest level for client satisfaction by the community!
Professional Affiliations